Biografia di Tatiana Villani
Nata a Bergamo nel 1974, Tatiana Villani è cresciuta in provincia di Lecce, per poi proseguire i suoi studi all'Accademia di Belle Arti di Firenze. Dal 2007 al 2011 si trasferisce a Berlino, dove, tra le tante attività, collabora con il progetto internazionale Happenstudio, Platform for contemporary art. È proprio in questi anni che l'artista comincia ad avvalersi di diversi media (pittura, fotografia, installazione, video) per trattare tematiche inerenti all'arte relazionale, alla condizione socio-politica dell'uomo e al suo rapporto con l'ambiente. La sua attività spazia dalle arti visive al teatro, fino alla terapia artistica applicata a varie aree del sociale. Dal 2011 è impegnata e coinvolta in numerosi progetti, tra i quali: residenza artistica Sowing seeds, presso Kamanart foundation (Jodhpur, India, 2012-13), dove realizza la performance Sewing or sowing; partecipazione, come artista e supervisore, al progetto PNEUMAtic circUS, a cura di Vittore Baroni, all'interno del festival Transmediale, museo Haus der kulturen der Welt, (Berlino 2013); partecipazione alla Maker faire (Roma 2013), con il progetto Logos, in collaborazione con l'Hacker space Unterwelt; partecipazione come performer al Parade through Macao, Latin City (Macao, Cina 2013); presentazione del video La prima volta, in collaborazione con Luca Leggero, nell'ambito della presentazione del numero undici della rivista BAU al Museo Luigi Pecci di Prato (2014); partecipazione alla Biennale di Vancouver (2014/2016) con il progetto Ho un sogno. Al suo lavoro sono state dedicate alcune personali, come Metaproject presso la Hallway-gallery LiberSPACE di Zagabria e la doppia personale a cura di Gaia Querci alla galleria Paola Raffo Arte Contemporanea di Pietrasanta. Infine ha partecipato a diverse collettive tra cui: Atypo Call. 01, Studio Gennai Arte Contemporanea di Pisa nel 2014; Darwin Day 2012: falsi miti, a cura di Manrica Rotili, Università di Torvergata, Roma nel 2012; Elettro Bau, contenitore d'arte contemporanea, Viareggio 2012; Beingeverywhere, Berlino, Germania 2012; The Wall (archives) #4. Archiviazioni, a cura di Pietro Gaglianò, Lecce 2011; Masterclass Default Lecce, residence presso Ramdom 2011.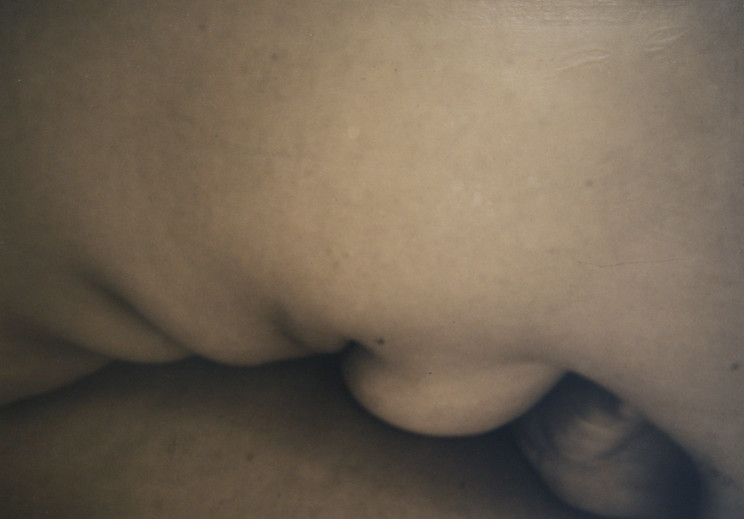 Tatiana Villani's Biography
Born in Bergamo in 1974, Tatiana Villani grew up in the province of Lecce, which she leaved to continue her studies at the Academy of Fine Arts in Florence. From 2007 to 2011, she lived in Berlin where, among other activities, she worked with the international project  Happenstudio, Platform for contemporary art.
It is precisely in these years that the artist began to make use of different media (painting, photography, installation, video) to treat issues related to relational art, the social and political condition of world population and relationship with the environment. Her work ranges from visual art to theatrical performance and art therapy applied to various social issues.
Since 2011, she has been involved in numerous projects, including: artist residence Sowing Seeds at Kamanart Foundation (Jodhpur, India, 2012-13), where she made the performance Sewing or Sowing; participation, as artist and supervisor, in the project PNEUMAtic circUS, curated by Vittore Baroni, within the festival Transmediale, Museum Haus der Kulturen der Welt, (Berlin 2013); participation  in Maker Faire (Rome 2013), with the project Logos, in collaboration with the Hacker space Unterwelt; participation as a performer in Parade through Macau, Latin City (Macao, China 2013); presentation of the video The First Time, in collaboration with Luca Leggero, during the presentation of BAU magazine number 11, at Museo Luigi Pecci in Prato (2014); participation in Vancouver Biennale (2014/2016) with the project I Have a Dream. Solo exhibitions were dedicated to her work, such as Metaproject, at Hallway-gallery LiberSPACE in Zagreb, or the double solo exhibition at Paola Raffo Contemporary Art Gallery in Pietrasanta, curated by Gaia Querci. She also participated in several group exhibitions including: Atypo Call. 01 at Studio Gennai Contemporary Art Gallery in Pisa in 2014; Darwin Day 2012: falsi miti, curated by Manrica Rotili, University of Tor Vergata, Rome in 2012; Electro Bau, Contenitore di Cultura Contemporanea, Viareggio 2012; Beingeverywhere, Berlin, Germany 2012; The Wall (archives) # 4. Archiviazioni, curated by Pietro Gaglianò, Lecce 2011; Masterclass Default Lecce, residence at Ramdom 2011.